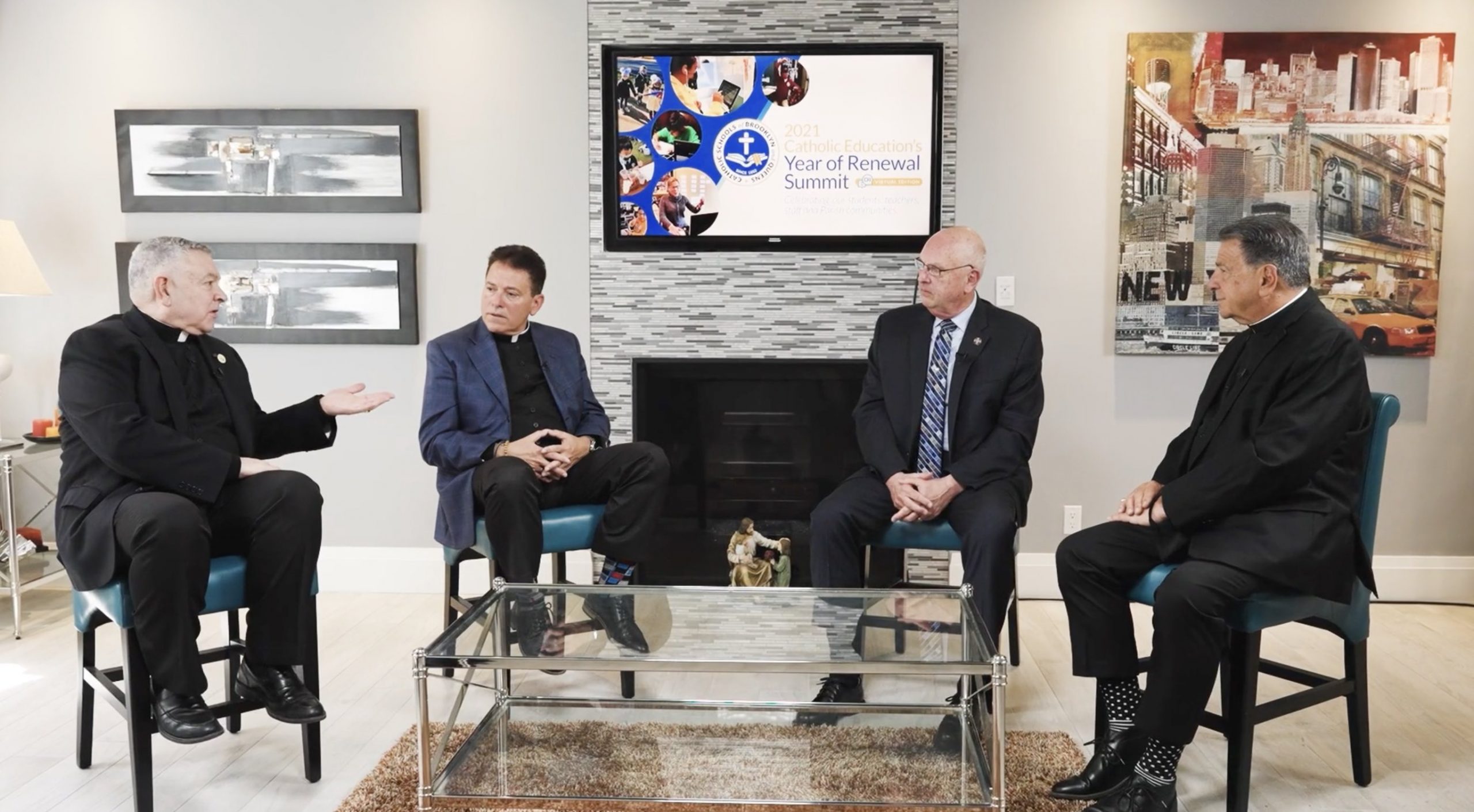 yorsummit scaled
Watch panelists Msgr. David Cassato, Vicar for Catholic Schools, Msgr. Jamie Gigantiello, Vicar for Development, Very Rev. Joseph Gibino, Vicar for Evangelization and Catechesis and Thomas Chadzutko, Superintendent of School Support Services discuss how Catholic schools in Brooklyn and Queens are making a difference in the lives of children!
The Year of Renewal Summit illustrates inspiring stories of success in the Diocese of Brooklyn's 69 Catholic academies, parish schools, and religious education programs.
Click below to watch the whole program!
2021 Catholic Education's Year of Renewal Summit from Castletown Media on Vimeo.