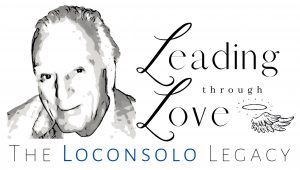 Futures in Education is sad to have lost one of our founders and best-known contributor to the Be an Angel to a Student program, John A. Loconsolo. Any explanation of his generosity and commitment to Futures in Education and the children he supported and loved would go wildly understated. He made the program what it is today and he inspired so many to be involved and to give.
Watch John talk about how the Angel Program name came about:
To commemorate and celebrate John, an outstanding champion of Catholic education, we want to secure 101 new Angel donors this year in his memory. Help us achieve our goal and keep the legacy of John A. Loconsolo alive!