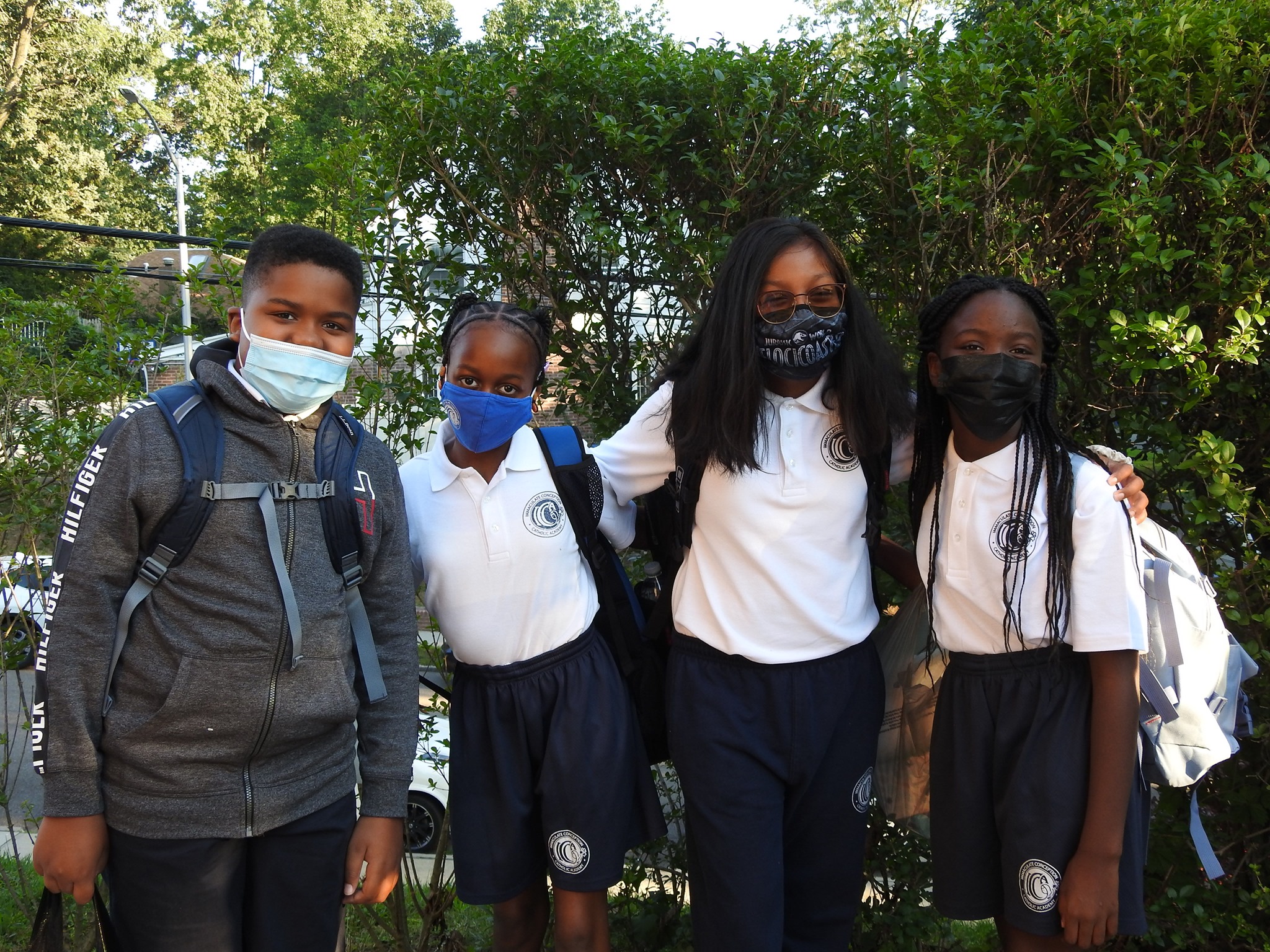 FTMDecstudents
By Monsignor Jamie Gigantiello
I would like to thank everyone for their participation in the 2021 Year of Renewal for Catholic Education in Brooklyn and Queens. In a year that saw our first Pre-K through 8th grade enrollment growth in more than a decade, I am grateful for all who have sacrificed and worked so hard to pass on the faith to the children entrusted to our care.
In a special way, we are grateful to our principals, teachers, parents, school staff, Superintendent's office, and our faithful alumni and supporters. At Futures in Education, we had the privilege of connecting with many alumni to ask the question: "How has Catholic education impacted your life?" I share with you some touching responses:
"Coming from a Catholic school has made me more knowledgeable on issues of faith. . . and also provided a way to live life using Christ's teaching and tenets of the Church. What motivates me to support Catholic education is my desire, that all attending St. Bernadette, have the same fulfilling experience that I had." – Janis G., St. Bernadette Class of 1965

"Catholic Education has always been a part of my life. I support Catholic education because I think it can be a moral compass for those who are seeking something more in their lives. It can help shape the future. And it instills in us the values needed to make this world a better place. " – Rose R., St. Nicholas of Tolentine Class of 1991 

"I believe Catholic education has given me the necessary foundation for all aspects of life: a foundation for being a good person and a great education that has helped me succeed as an adult." – Joyce Ann T., St. Joan of Arc Class of 1989
There is still time left before this year ends to help Futures in Education continue the tradition of Catholic education and ensure its legacy for generations to come. For just $30 a month, you can make sure a deserving student can receive the gift of a Catholic education. Please consider a gift to the Angel Wings Monthly Giving Program. Learn more at www.FuturesinEducation.org/angel-wings.