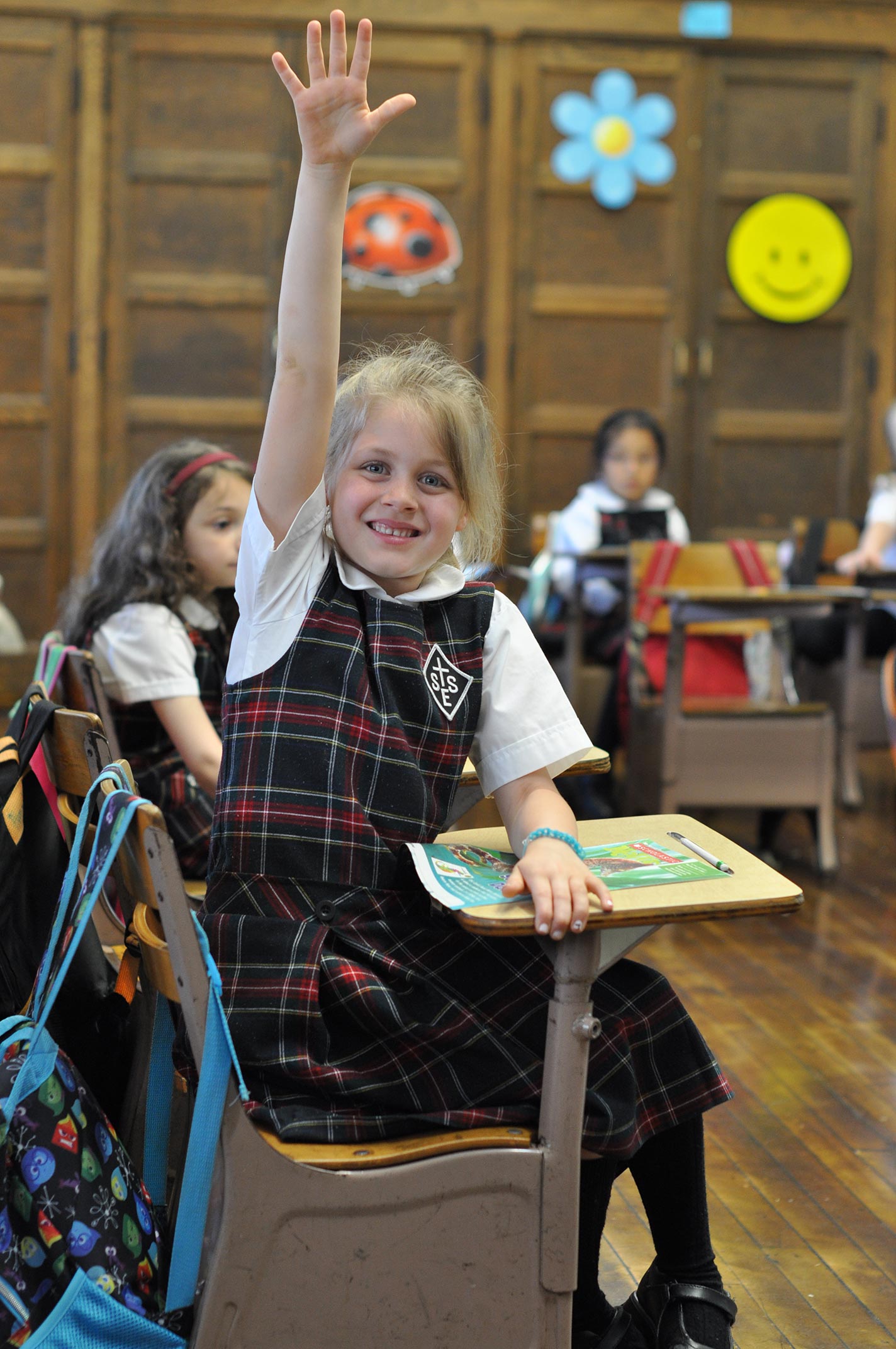 DSC 0426 lowres St Edmund
By Nick Vendikos, Director of Development
The 2016-2017 academic year is a mere three weeks away as I type this column.
As the Rio Summer Olympics have just concluded, our country, once again, dominated the medal stand amassing the most gold medals, as well as the most overall medals.
Do you know why? Forget about the obvious answers of training, talent, coaching — they are all necessary ingredients for success. However, before you can reach for success, you need an opportunity.
There are thousands of families who anxiously seek an opportunity for their child to attend a Catholic school or academy in Brooklyn and Queens in September. They will not all have an opportunity because of their financial hardships.
That's why they need you. Opportunities come in many forms. While their families are unable to pay the over $4,250 average tuition, you can help sponsor a child by becoming an Angel by clicking HERE to help offset the cost of tuition.
Who knows what magic will happen when a financially disadvantaged student meets Catholic education? Our track record says an academic gold medal is a distinct possibility.
Farewell
Please note that after almost four years at Futures in Education, I will no longer serve as Director of Development, as I head to my alma mater, St. John's University, to take on the role of Senior Director of Athletic Development.
I would like to thank you for all you have done for the students entrusted to our care. I will always be a supporter of Futures in Education because of the incredible work done by my colleagues, the Futures Board of Trustees and our academies and schools.
I look forward to seeing you at many Futures events in the months and years to come. Thanks again for an unbelievable ride!
God Bless!
Photo Credit: Suzelle Serra