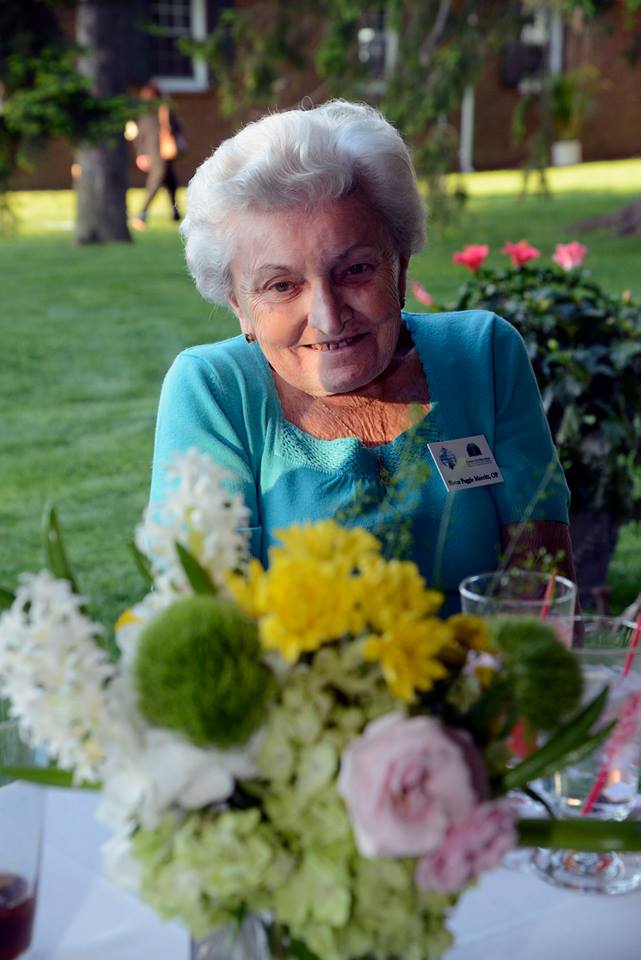 Sr Peggie
March 26, 1937 – August 16, 2016
"Never forget those who helped you on the way up."
The Diocese of Brooklyn, its Catholic schools and students, Futures in Education and Catholic Foundation for Brooklyn and Queens, lost a special lady this summer. We will deeply miss our friend and colleague, Sr. Peggie.
Sr. Peggie entered the novitiate at Queen of the Rosary in Amityville, on September 10, 1955, and on August 6, 1956, she was clothed in the Dominican habit and received her religious name, Sister Martin Anne. She pronounced her vows of poverty, chastity and obedience on August 8, 1957.
For almost 60 years, Sr. Peggie's life in ministry was dedicated to the field of elementary school education as teacher, principal and volunteer. Her early years as a teacher began at Our Lady of Solace in Coney Island. From there she continued on to Cure of Ars in Merrick, Little Flower in Montauk Beach, St. Joseph Patron in Brooklyn and Blessed Virgin Mary Help of Christians in Woodside. In 1971, she was appointed principal of St. Pius V in Jamaica, and later served as principal of Incarnation in Queens Village. From 1979 until 2011, Sr. Peggie was principal of St. Michael/St. John Neumann School in East New York, Brooklyn. During her time as principal of St. Michael's, Sr. Peggie was an ardent supporter of the parish's mission: faith in God, belief in organizing, advocating for the people and working with government officials to accomplish their goals.
After dedicating her life to Catholic education, she chose to keep working after her retirement, continuing to have a significant impact on all those she encountered until her final days. She had a sharp wit and mind, a HUGE heart, a great sense of humor and offered incredible advice and compassion. She energized the Catholic Foundation and Futures in Education office with her mere presence. To say she will be missed is an understatement. There is a huge hole that will never be adequately filled. Today, we feel her smiling down from heaven looking over us. Please join us in praying for the repose of her soul.
God bless you, Sr. Peggie, and THANK YOU!