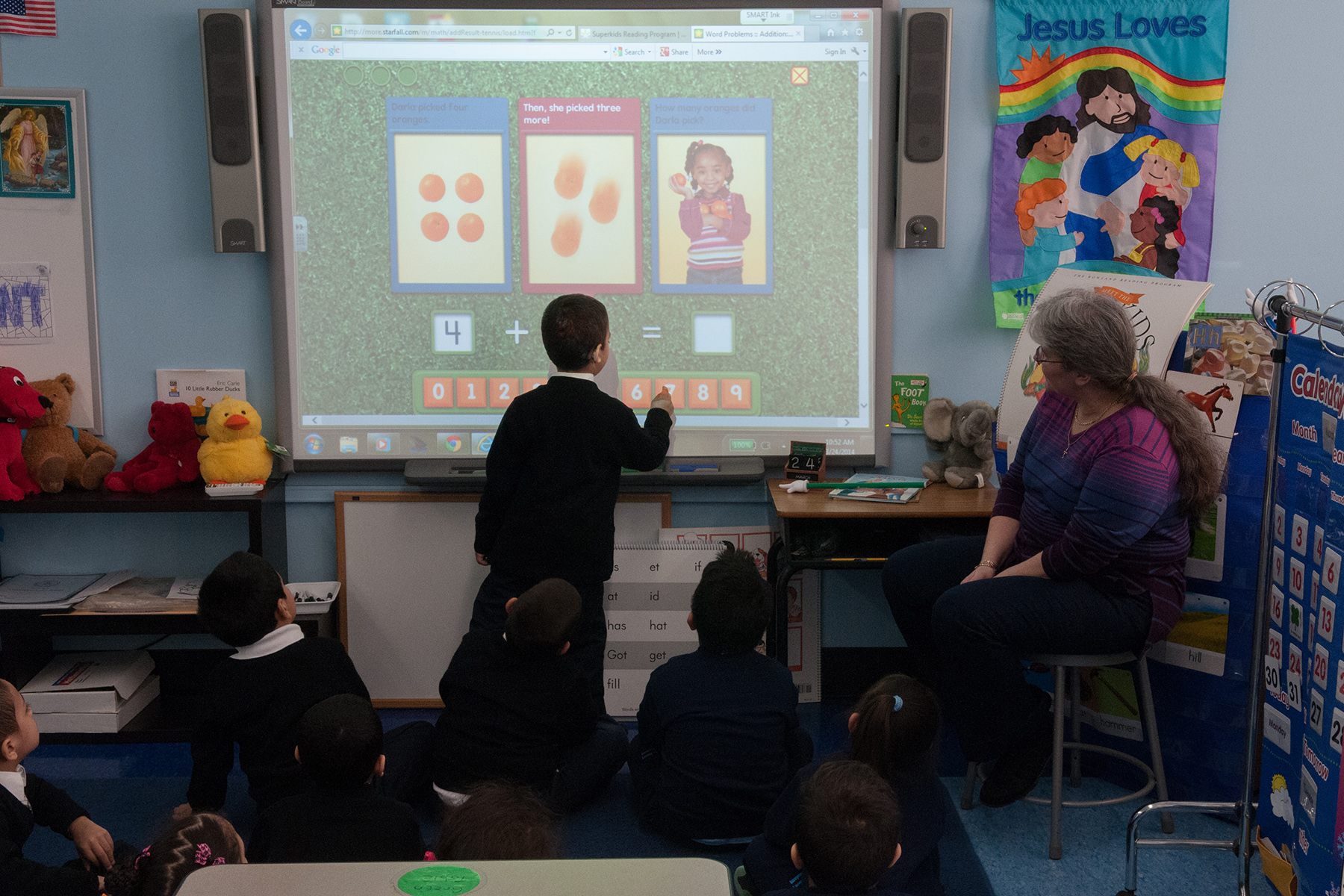 QotR Grant 2
Futures in Education congratulates Queen of the Rosary Catholic Academy in Williamsburg, Brooklyn, for receiving a $10,000 grant through the Hyde and Watson Foundation! This grant will assist the academy in purchasing computer equipment and software for students.
Christopher Growney serves as a director on Queen of the Rosary's board and said, "I'm honored to have played an integral part in shaping the future of education for students by increasing their access to advanced technology solutions in the world of elementary education. Through the Hyde and Watson Foundation, the academy received a grant to be used towards an upgrade in technology infrastructure, cutting edge educational tools and high quality training to be utilized at all levels of education.  This grant will equip our students with essential tools needed to excel in today's fast-changing technological world.  With the Hyde and Watson grant, Queen of the Rosary students will benefit tremendously as they continue to learn about the sciences, technology and mathematics."
The Hyde and Watson Foundation was founded in 1983 through the product of a merger between the Lillia Babbitt Hyde Foundation and the John Jay and Eliza Jane Watson Foundation. The Foundation  is based in Warren, New Jersey, and funds projects predominantly in education, social services, arts and religion and focuses on giving within the five boroughs of New York as well as Essex, Union and Morris counties in New Jersey.