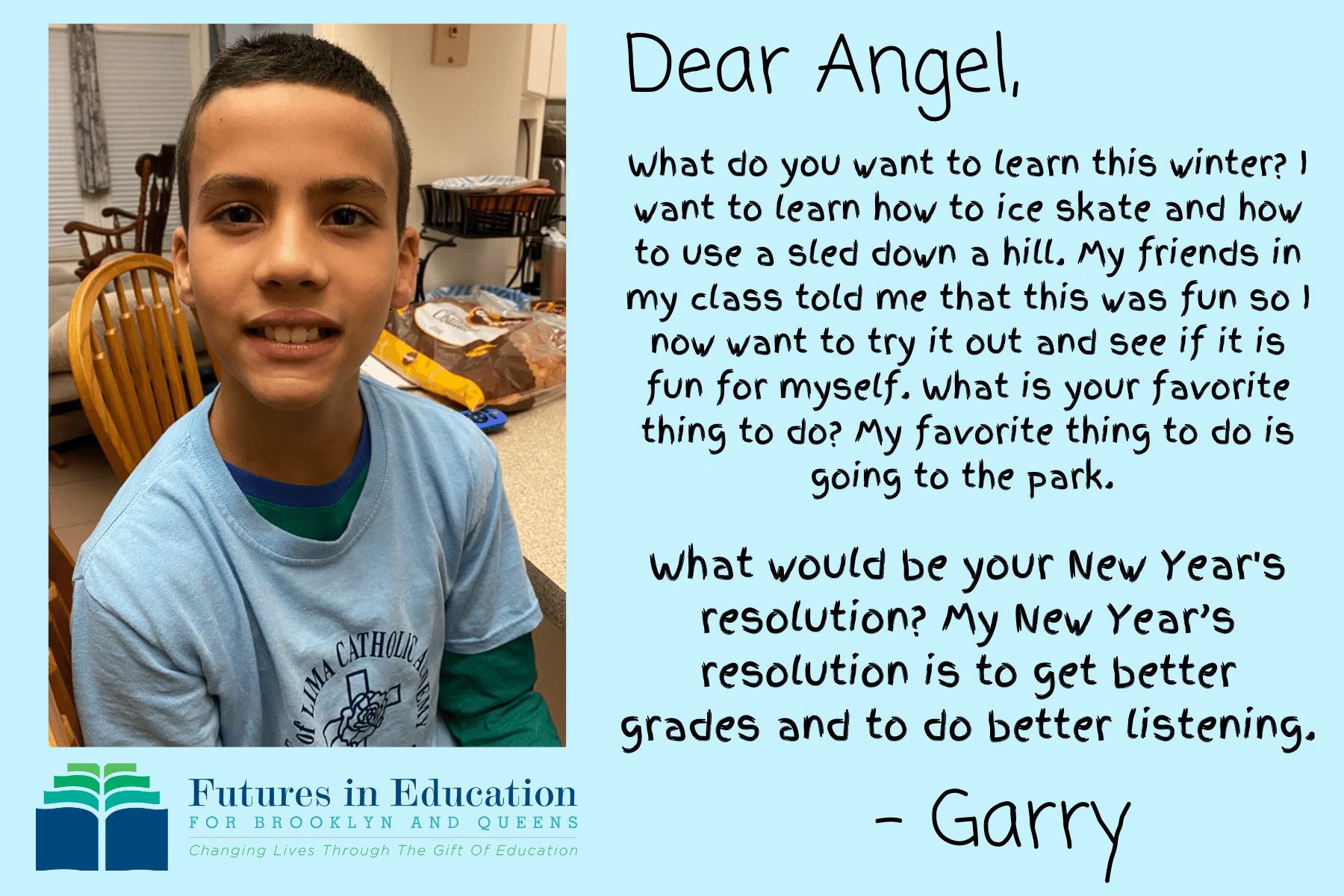 Garry letter to McCormick FTM 2
By Monsignor Jamie J. Gigantiello
Many of our dedicated champions of Catholic education and supporters of Futures in Education are products of the education they continue to strengthen. Our Angel donors have a profound impact on our students- and often, they feel a positive impact in their own lives as they watch their Angel students blossom.
Long time Angel donor Brendan McCormick grew up in Rockaway, Queens and attended St. Francis DeSales Catholic Academy. When thinking back to his Catholic grammar school days, Brendan talked about how the school community supported him in his educational growth and faith every step of the way. "Catholic education provided me with a great foundation on which to build," Brendan said, "The education I've had is because others have supported me through scholarship opportunities."
Brendan's appreciation for his education and gratitude for those who have helped him attend Catholic school inspired him to give back. Since 2010, Brendan and his wife Elaine have been sponsoring students in Brendan's former Rockaway community through the Be an Angel to a Student Program. After doing some research, he became an Angel to  two students and also took advantage of his company's matching gift program to maximize his impact. "The best part about being an Angel has been watching the progression of the students over time and knowing exactly where the impact is," Brendan says. "I find myself being proud when the students do well and concerned when a report card isn't so great. You get invested in the student as you correspond with them. It's great to be able to make a connection with a student you support, but I always let them guide me."
Brendan noted Catholic schools are effective in providing education to a diverse array of students and how proud he is to support Catholic education. Schools in our Diocese continue to depend on the support of our generous donors, now more than ever. "It's easy to complain about school closures," he says, "it's harder to actually do something about it."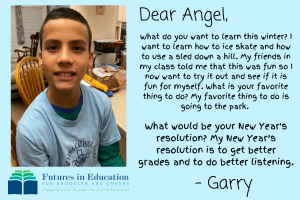 Are you looking to become an Angel and give a deserving student the gift of a Catholic education? Visit our website FuturesinEducation.org to learn more about our transformational program.