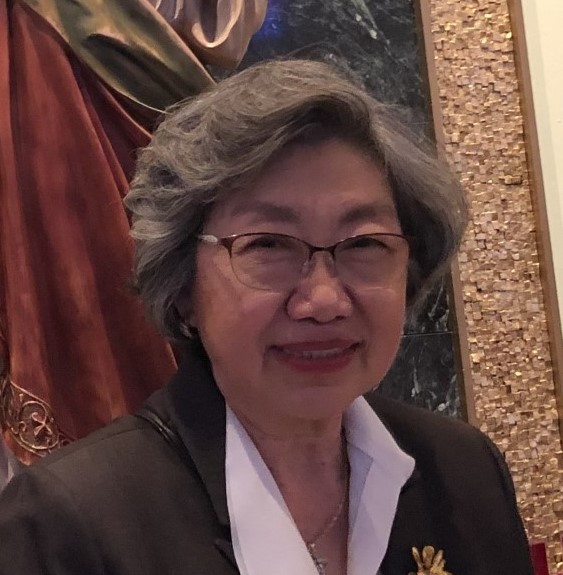 MicrosoftTeams image 3 1
By Monsignor Jamie Gigantiello
Many of our dedicated champions of Catholic education are products of the same education they continue to strengthen. Our Angel donors have a profound impact on our students and often feel a positive impact in their own lives as they watch their Angel students flourish. 
Angel donor Lily Tu grew up in Manila, Philippines, where she attended Catholic schools throughout her life. When thinking back to those days, Lily reflected on how her mother supported her educational growth and faith every step of the way. "Catholic education provided me with a great foundation of faith on which to build my desire to support others with the same educational opportunities" Lily said. "My mother was truly a role model to me and exemplified how to be a dedicated Catholic by blessing me with the gift of Catholic school education and attending mass every day."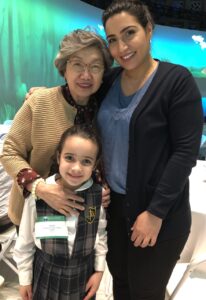 Lily's appreciation for her education and gratitude for those who have helped her attend Catholic school inspired her to give back. Four years ago, she became an Angel committed to supporting two students: Juliet and Karina. Lily explained, "As a follower of Jesus, it's important for me to follow his example and bring Jesus into the lives of others as well." 
Lily's favorite part about being an Angel is watching the progression of her students over time and knowing exactly where the impact is. Lily says. "I love every bit of Angel mail that gives me an update on my students – the correspondence is priceless. I always root for them and pray for them the way they pray for me." 
She added, "Any small way I can help to strengthen their faith will provide a strong foundation for them to be good citizens and good Christians. If we recenter God as a focal point, our society will be uplifted, and things will be more peaceful."  
Please consider becoming an Angel today to help pass on our Catholic faith to a deserving young student. Visit our website www.FuturesinEducation.org to learn more about our transformational program.