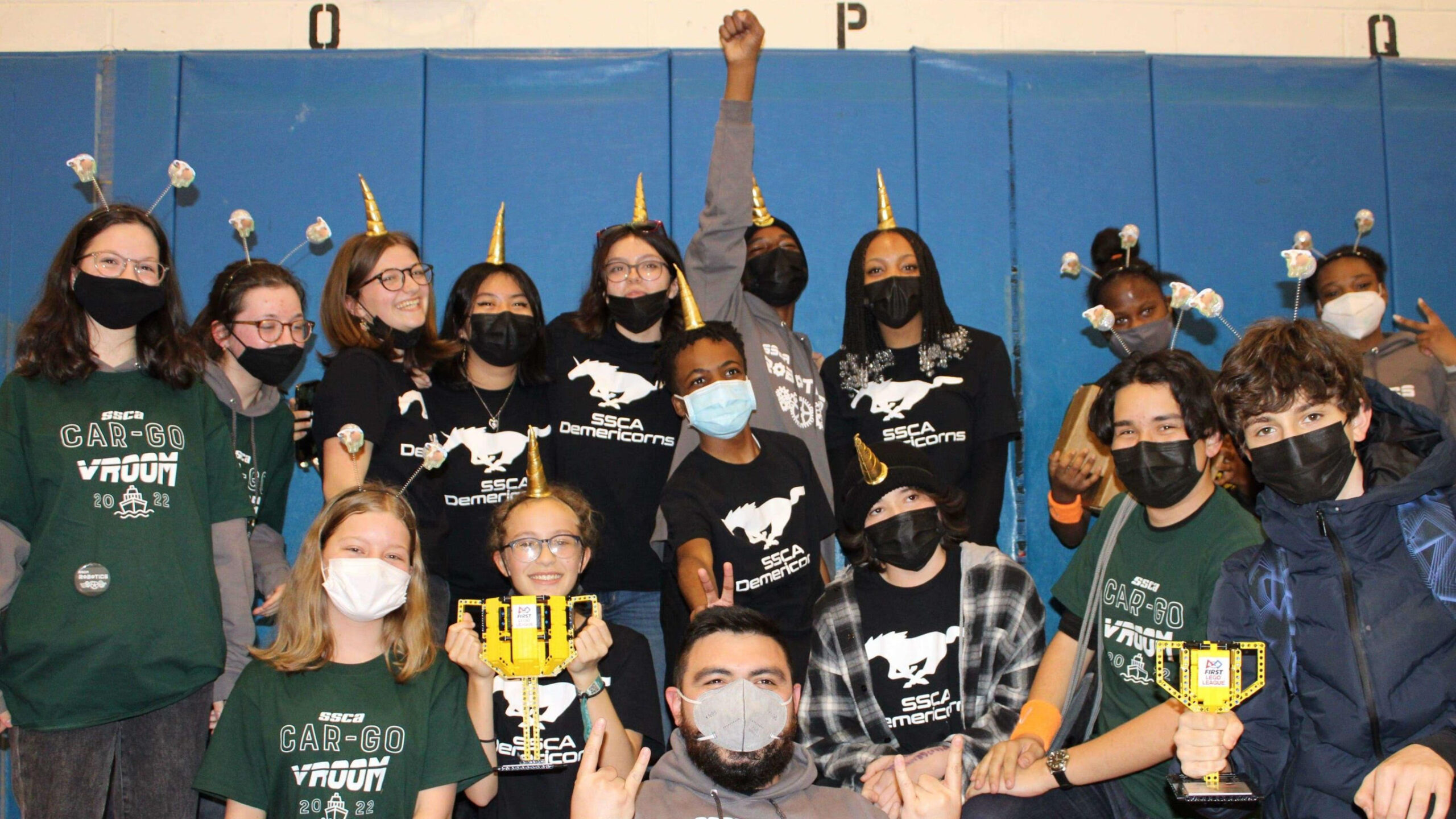 SSCA Robotics scaled
The Office of Catholic Schools for the Diocese of Brooklyn is excited to announce that two Brooklyn Catholic schools won top honors at this past weekend's First Lego League City Championship, which featured STEM (Science, Technology, Engineering, and Math) projects from 75 Catholic and public schools from across the five boroughs.
St. Saviour Catholic Academy, in Park Slope, took home the First Place trophy, and St. Joseph the Worker Catholic Academy, in Windsor Terrace, placed second in the contest.  The theme of the competition was "Cargo Connect," with each team having to identify a problem and develop a program and robot to solve it.
The first-place winners, "The Demericorns," from St. Saviour Catholic Academy's Class 8A, will now be heading to the national competition in Texas this spring. The students' project focused on mail delivery in medical facilities, looking to assist with the burden on medical staff and trying to limit potential contagion spread through the use of robots.
"A great big congratulations to our 8th grade First Lego League students and their coach, Mr. Christopher Demera, on their achievement! Yes, those 7:15 mornings paid off," said Susan McCabe-Walsh, Principal of St. Saviour Catholic Academy.
Students of the St. Joseph the Worker Catholic Academy's eighth-grade robotics team, under the leadership of robotics coach and teacher Lisa Nitzsche, tackled the issue of package theft. Their project created a QR scanner that would allow delivery personnel into a mailbox, or a locker, outside of a home.
"It really ties in with caring for others and thinking of others. A lot of the robotics skills they learned through this project, the teamwork, the problem solving and research, and the use of different technologies, has prepared them for their education going forward," said teacher Lisa Nitzsche.
The FIRST LEGO League guides students through STEM learning and exploration.