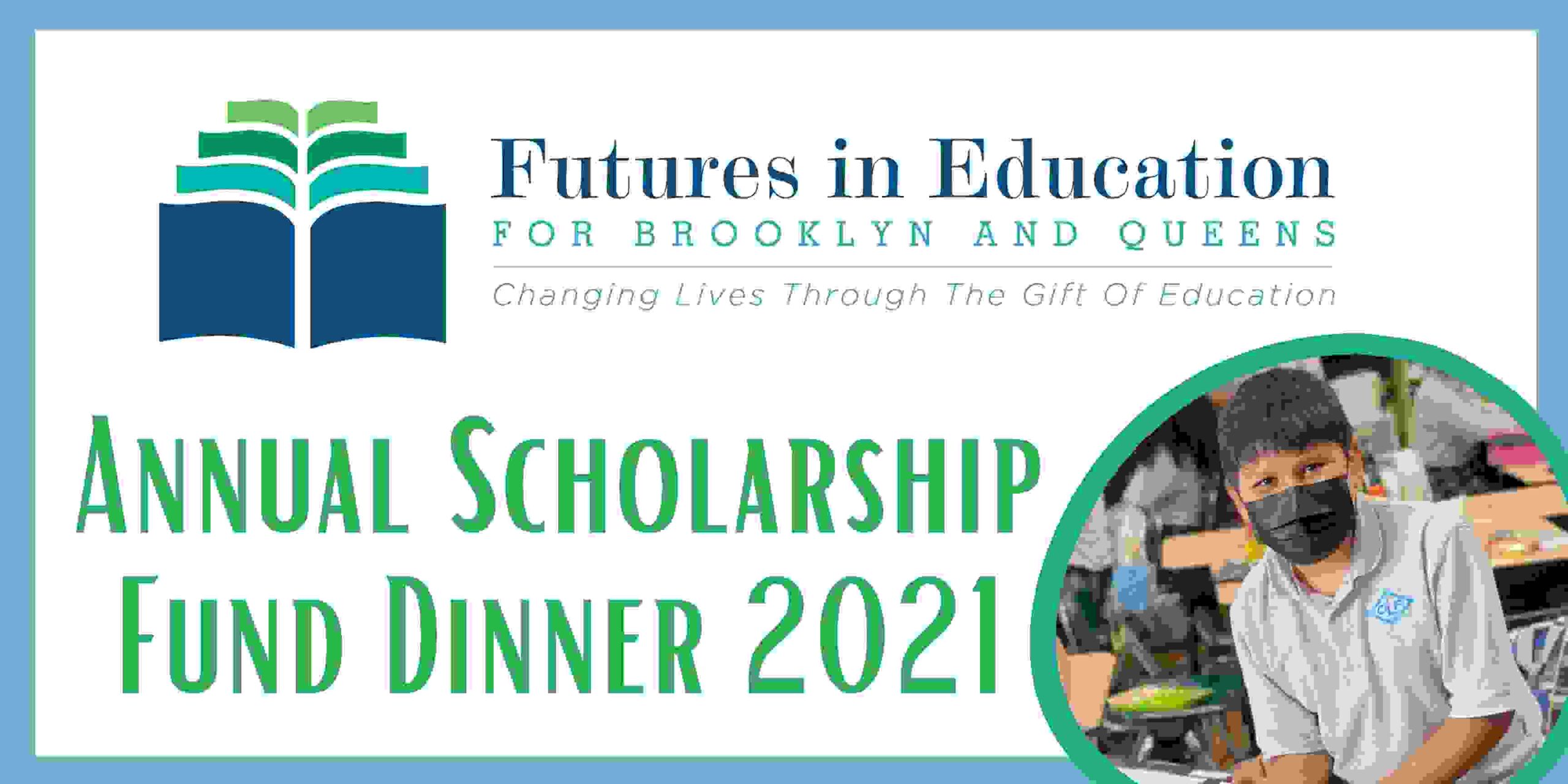 Dinner 2021 banner for CC 2 scaled
CLICK HERE TO VIEW INVITATION PDF
Important COVID-19 Health and Safety Information
Futures in Education is committed to the health and safety of our guests. We are looking forward to a wonderful evening and want to ensure that our guests can enjoy the event safely.
In accordance with Key to NYC citywide laws, please be aware that Cipriani Wall Street requires that guests be vaccinated to enter the building and we will check your vaccine card or pass at the steps of 55 Wall Street.
Full vaccination is required at Cipriani Wall Street. Full vaccination status is described as 14 days post second dose of Pfizer/Moderna shot and 14 days post J&J one shot.
Proof of Vaccination will also be required for all event vendors as well as employees of Cipriani Wall Street.
Unvaccinated guests over the age of 12 will not be permitted to enter the building for any event taking place at Cipriani Wall Street. These guidelines are issued by the City of New York and are subject to change.
The following Proof of (full) Vaccination are accepted at Cipriani Wall Street:
NYC COVID Safe App
NYS Excelsior App
NJ State Docket App
A photo or hard copy of a CDC Vaccination card
An official vaccine record
A photo or hard copy of an official vaccination record of a vaccine administered outside of the United States for one of the following vaccines:
AstraZeneca/SK Bioscience
Serum Institute of India/COVISHIELD
Vaxzevria
Sinopharm
Sinovac
Only the forms of proof outlined above will be accepted. Guests are required to show Proof of Vaccination + Valid State or Government issued ID to enter Cipriani Wall Street.
If you have any other questions please email events@futuresineducation.org or call 718.965.7375. Follow-up details will be coming in the next few weeks in lead-up to the event.
Thank you for your cooperation and we are looking forward to seeing you in October!