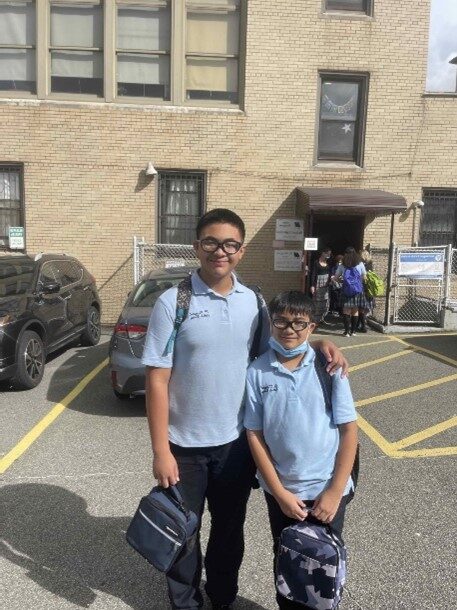 Mirza e1635183361807
By Monsignor Jamie Gigantiello
Every year, Futures in Education helps thousands of families in our Brooklyn and Queens communities through the gift of a Catholic education. Our Angels, some of our most dedicated donors, give peace of mind to our parents by providing partial tuition assistance. These funds can be life-changing and provide hope for families who have struggled.
Adnan Mirza, a parent to two Angel students, talked about just how much the Be an Angel to a Student Program has meant to him and his family. Adnan and his wife Abigail always wanted their three sons to attend Catholic school. When Abigail died of cancer seven years ago, Adnan was determined to make sure his sons could continue at St. Margaret Catholic Academy in Middle Village, Queens. He was directed to the Angel program by the principal.
With the help of his Angel donor, Adnan was able to keep his sons in school. "It was always a goal of mine to be a good dad," Adnan explained.
"The tuition assistance provided by our Angel donor made a big difference as a single dad. It makes me happy that I can provide for my children and they can stay at St. Margaret's, where they belong. Futures in Education was able to provide me with the help I needed."
Adnan hopes to one day become an Angel to a student himself, noting how important Catholic education is and how St. Margaret Catholic Academy has always gone the extra step in providing an excellent environment for his boys to learn and grow.
You too can be an Angel! Futures in Education will be hosting its Annual Scholarship Fund Dinner in-person this year on October 19, 2021, at Cipriani Wall Street, recognizing our dedicated Angel donors and the gift they provide to families like the Mirzas. To become an angel, get more info on our event or watch the livestream, please visit www.FuturesinEducation.org