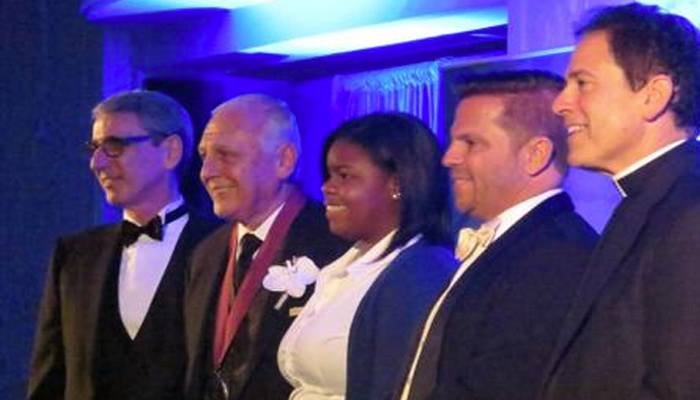 news2
By Thomas Bruno '69, St. Patrick's Grammar School
Once again, I would like to show my appreciation for really the only education I ever received, St. Patrick's Grammar School.
I feel people are shaped by their experiences during their youth, more than at any other time of their life. Your home life, your choices in friends, but perhaps more than any other, by the school you attend.
Looking back over my life, no experience or institution, had more of an influence over the way I thought or prepared for instances, than my time at St. Pat's. Never having gone to college, my thoughts of St. Patrick's Grammar School are like those of people who did attend America's great universities. St. Pat's, in my mind, and in my reality, is Harvard…is Penn State…is UCLA.
I would like to thank this fine institution, its teachers, and in my times, its teaching sisters. It was their prodding and poking at both my brain and my character that truly helped me along the path of life.
Through the years, in talking with friends and classmates, the talk is always the same: appreciation, admiration, thankfulness. People, as people do, all go to lead their separate lives. We all look back over our shoulders and agree. It not only was time well spent, it was great times. I don't think I ever met anyone who didn't like St. Pat's.
Yes, I feel this way and I know so do many others. But I'll leave it to a great founding father of our beloved nation, Patrick Henry, to say it for all of St. Pat's alumni:
"I speak as one poor individual, but when I speak, I speak the language of thousands."
– Patrick Henry
Thank you!
Editor's Note: Futures in Education would like to thank Mr. Bruno for this unsolicited letter and his generous permission for us to reprint.