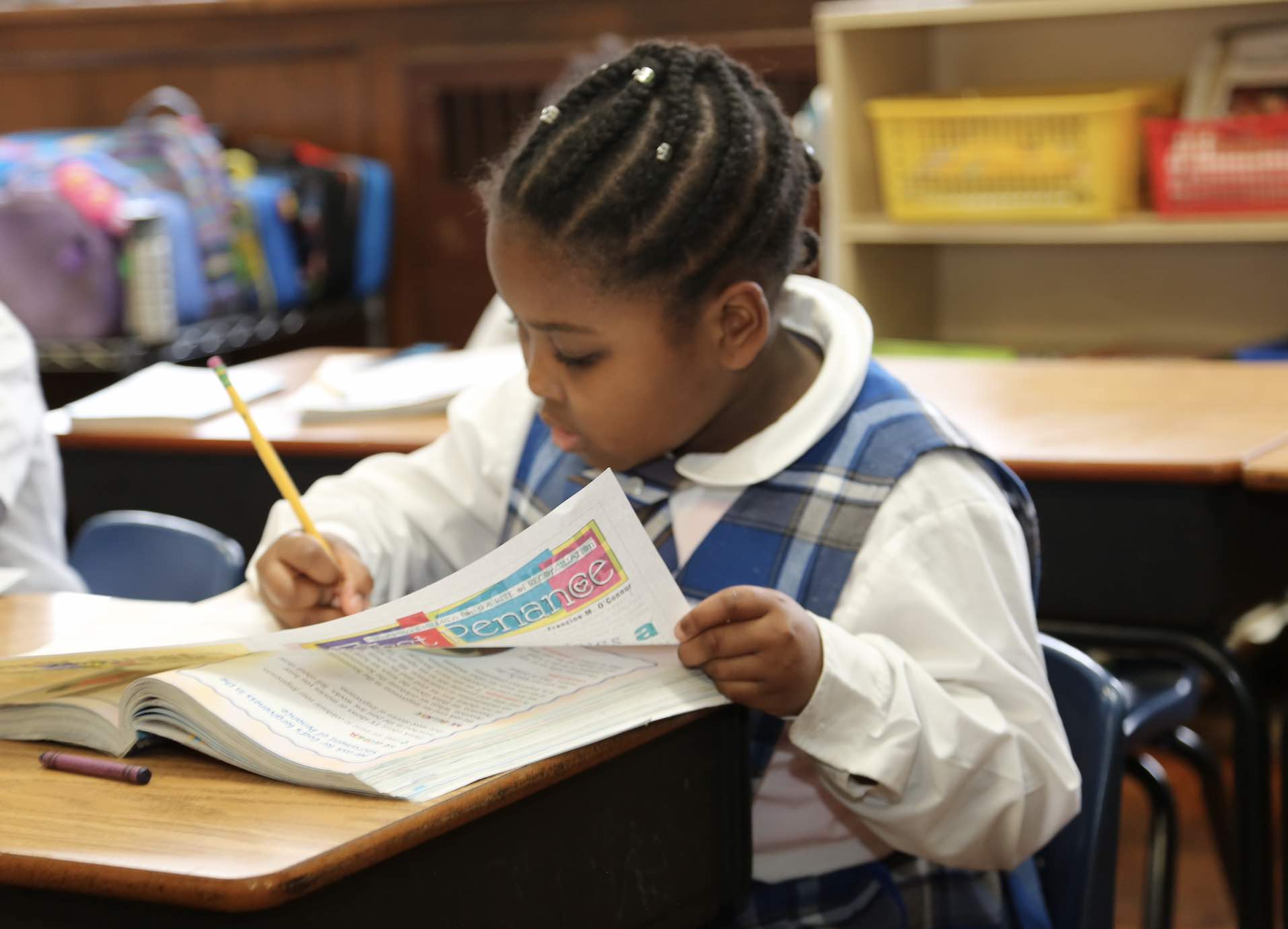 Screen Shot 2021 02 12 at 12.42.10 PM
By: John Notaro, Executive Director, Futures in Education 
Nothing is more heartbreaking than the reality of a child being denied an educational opportunity due to a family's financial constraints. For parents considering Catholic school for their children, the role of Futures in Education is to provide tuition assistance when there is a financial need to make that opportunity possible.
The mechanics behind the tuition assistance scholarship programs are simple as demonstrated here:
Fill out a brief online application at: www.futuresineducation.org
Provide proof of income with documents such as tax returns
Enroll your child at the Catholic elementary school of your choice
Each application received is reviewed by FACTS, a third-party organization that provides an objective analysis of financial need. Based on this data, Futures in Education awards scholarships that are used to offset part of the tuition for that academic year. If the financial need persists, the scholarships are renewable in subsequent years.
With awards ranging from $500 to $3,200, the help you receive can make all the difference in being able to afford a Catholic school education for your child. Our schools and academies all offer monthly payment plans. Many have also started local scholarship programs to meet the need of their families; some getting help from their affiliated parishes.
We have been so proud of and grateful for the hard work our teachers and school staff have put into keeping our schools open during the pandemic so our students can safely receive in-person education. Parents know the importance of the sacrifice they make for their children. One of our scholarship recipients shared, "I'm an educator, so I have very high standards when it comes to my children's education. The academic rigor, code of moral and ethics and Catholic education my children receive is unsurpassed."
Give your child the opportunity of a Catholic education this upcoming academic year. To learn more about what programs we offer, please visit our website:  www.futuresineducation.org. Check out the information in this insert for help in selecting the academy or school that is right for your child or visit www.catholicschoolsbq.org.