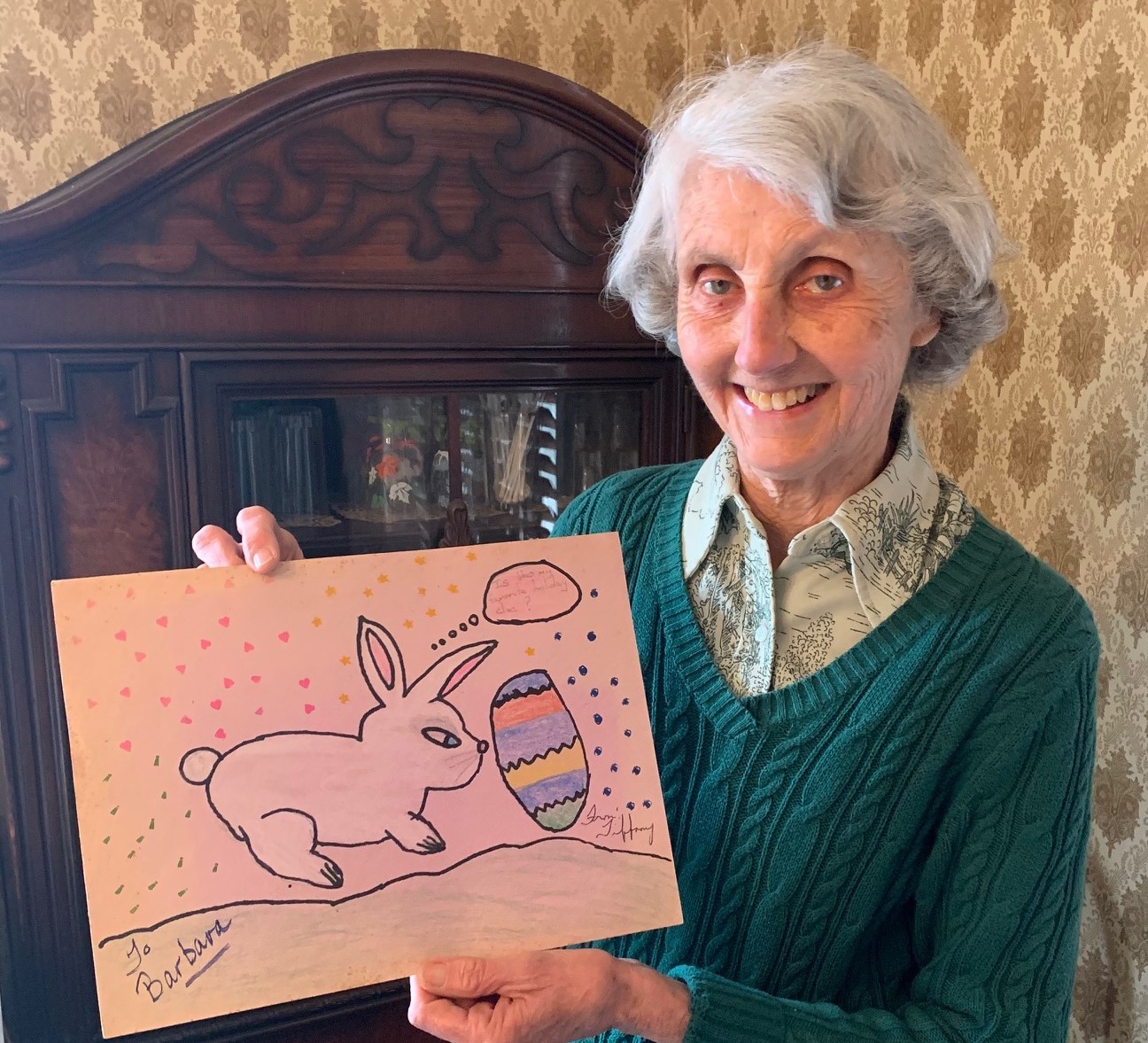 Article 2 B.Grimm cropped 1
Everyone knows that when you hear a bell ring, an Angel gets their wings. The bells must have been pealing madly on August 28, 1999, when Barbara Grimm, a life-long parishioner of St. Kevin's in Flushing, opened the Tablet and saw a Futures advertisement to "Be an Angel to a Student" for only $4.00 a day or $120 a month. Barbara opened her heart and started a 21-year journey helping 23 students receive the gift of a Catholic education, some throughout their elementary school years.
Barbara's dedication to her Angel students is profound – she has kept all the correspondence from her Angels, starting with a beautiful Easter bunny drawing from her very first Angel, Tiffany, in 2000. These are of course meticulously filed – a skill Barbara perfected in her profession (now retired) as a legal secretary. Viewing her collection, a visitor understands how much good our Angels do for students in need.  There are stories of struggles and stories of joy.  Barbara says she can tell when something is not quite right in one of her Angel student's life, but she is always happy when the report cards show improvement and growth.
Every year, Barbara attends the Angel Reception, sharing food and fun with her Angel students and their families. This year she supports four students – she loves watching her students bloom. As an avid gardener she knows that careful cultivation results in a bountiful harvest. Please become an Angel and help us cultivate our next generation of Catholics, 22 years after Barbara began, for just $5.50 a day or $167 a month.