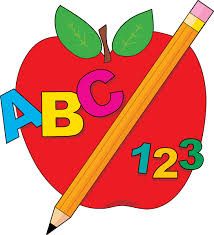 PARA ESPAÑOL VEA EL FINAL
Angel Program Requirements
and Due Dates for 2023-2024
Welcome to the Be An Angel to a Student Program! Your child was selected for an Angel Award from Futures in Education for the 2023-2024 academic year, where he or she is matched to a generous Angel donor who funds the award.
The Angel Program is a "pen-pal" relationship that has requirements to be met in order for students to remain in the program.
The purpose of the requirements is to keep the Angel donor connected to your child's educational journey so they remain committed to helping families like yours provide Catholic education to children for years to come!
---
 Angel Program Requirements
Academic: Student maintains a 75+ average.
Class Attendance/Lateness: Student maintains a 90% attendance record.
Conduct/Effort: Student has satisfactory grades for conduct and demonstrates effort.
Attendance at the Annual Angel Reception. Date to be announced Spring 2024.

This is a chance for you to meet your child's donor! You will receive an invitation with details for this event.

Required Letters for Angel Donors Submitted On-Time! (1 photo + 4 letters). See below list with due dates.
Angel awards are contingent upon all requirements being met. Awards can be rescinded due to late documents. Please be sure to submit well before the due dates to avoid any issues.
---
Angel Students Must Submit Required Documents No Later than the Due Dates*
Don't wait until the last minute to submit your letters! You can submit all of them now, if you wish! Futures encourages families to submit documents well before the due dates.
Click on the link below to go to the document template and instructions.
Children in Grades K-1 can submit a drawing in place of a letter/essay.
---
Guidelines for Writing Your Angel Letter
Letters are addressed as "Dear Angel."
Futures in Education is committed to the privacy of families participating in the Be an Angel to a Student program.

Sign first name only to the letter; no last names! Do not add your home address, phone number, or e-mail address.

Pen only!  Do not use pencil. Pencil does not show up when scanned.
Letters must be neatly handwritten, by the student, on the templates provided.
Please make an effort with your letters; check for correct spelling and punctuation.
We recommend parents/guardians keep a copy of the students' angel mail.
Note: This information is for students who have been awarded an Angel scholarship ONLY. This is not an award notice. 
---
*Reminder: 

Angel Awards are contingent upon documents being submitted 

on-tim

e.
Late

ness or failure to submit all your Ang

el docum

ents in a timely manner will result in disqualification from the Angel program and your award will be removed.
---

Requisitos del Programa Ángel y Fechas de
Vencimiento para el 2023-2024
¡Bienvenido al programa "Be An Angel to a Student"!
Su hijo/a fue seleccionado para una Beca Ángel de "Futures in Education" para el año académico 2023-2024, donde se le asigna un generoso donante Ángel que patrocina la beca.
El programa Angel es una relacion de "amigos por correspondencia" que tiene requisitos que se deben cumplir para que un estudiante permanezca en el program.
¡El propósito principal de estos requisitos es mantener al donante Ángel comprometido y conectado con el viaje educativo de su hijo!
---
Requisitos del Programa Angel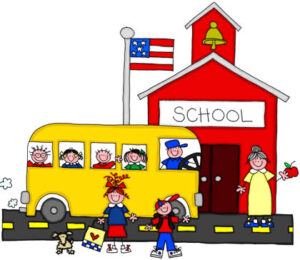 Académico: el estudiante mantendra un promedio de 75+.
Asistencia/Tardanza a Clase: El estudiante mantendra un registro de asistencia del 90%.
Conducta/Esfuerzo: El estudiante tiene calificaciones satisfactorias en conducta y demuestra esfuerzo.
Asistencia a la Recepción Anual de Ángeles – En la Primavera de 2024 – ¡Una oportunidad para que conozca al donante de su hijo! Recibirá una invitación con la fecha, hora y lugar de este evento.
Cartas requeridas a los donantes (1 fotografía + 4 cartas) Consulte la lista y las fechas limite a continuación.
---
Los estudiantes Ángel deben enviar los documentos requeridos antes de las fechas de vencimiento a continuación*
No espere hasta el ultimo minuto para enviar sus documentos.  Puede enviar todos ahora si lo desea.  Futures alientas a las familias a enviar los documentos mucho antes de la fecha de vencimiento.  Haga clic en el enlace a continuación para ir a la plantilla del documento y las instrucciones.
Los niños en los grados K-1 pueden enviar un dibujo en lugar de una carta/ensayo.
---
Direcciones generales para documentos de Ángel
Las cartas deben ser dirigidas a "Querido Angel"
Futures in Education está comprometido con la privacidad de todas las familias que participan en el programa "Be an Ángel to a Student". No incluya apellidos en los documentos. No agregue la dirección de su casa, número de teléfono o dirección de correo electrónico.
¡Por favor, solo use bolígrafo! No use lápiz. El lápiz no aparece cuando se escanea.
Las cartas deben estar escritas a mano con esmero. Este es un toque personal que nuestros donantes aprecian.
Por favor, haga todo lo posible por la calidad de la(s) carta(s); verifique la ortografía y la pronunciacion.
Recomendamos a los padres/tutores legales que guarden una copia de las cartas del angel de los estudiantes.
Nota: Esta información es solo para estudiantes que reciben la beca Ángel. Este no es un aviso de premio.
---
* Recordatorio: Los p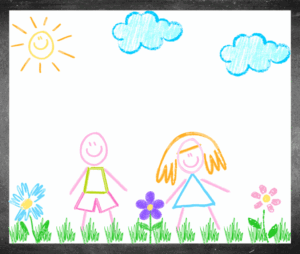 remios Ángel dependen de que los documentos se envían a tiempo, la demora o la falta de envio de todos sus documentos ángel a tiempo resultará en la descalificación del programa ángel y su premio será eliminado.*